ATTENTION: Annuity, IRA and CD Owners:
"Are You Aware That You May Be Paying Way Too Much In Taxes To The IRS On Your Annuities and IRAs?"
Many annuity and IRA Owners are positioned to lose a significant amount of money due to taxes, yet most are not even aware of the problem. The IRS is not obligated, nor required, to notify you with regards to the tax code that could save you thousands of dollars of income and estate taxes for both you and your heirs.
This just released FREE Report called: "The Annuity, IRA and CD Rescue Plan" exposes how annuity, IRA and CD owners can easily avoid mistakes and potentially save thousands of dollars! This report will bring to light some of the most common and costly mistakes made by so many others, while providing you tips and strategies to help you protect most of your hard earned liquid assets.
Defuse The Annuity and IRA Tax
Time BOMB!
If you are over age 60 and own annuities, IRA's and CD's over $25,000, you absolutely need this information ASAP!
When you get this FREE Special Report, you will...
See how you can increase your wealth by 30, 40, or even 50%.
Learn the Secret of how the wealthy pass on their wealth to their families
100% tax-free... and how you can too! (This may surprise you)
Discover how you can increase your annuity , IRA, CD virtually overnight,
regardless of the economy, Wall Street, or the real estate market.
Know how you can leave your grandchildren more money for college.
Learn how to avoid probate and leave a living legacy to your family.
See how you can avoid paying unnecessary taxes.
Uncover tax efficient exit strategies.
Stop taxes from eroding your wealth.

Just complete the form on the top right to get started NOW!


Sincerely,
Russ Jones
1-435-563-4749



P.S. I'm also including a FREE, NO OBLIGATION financial checkup so you can see how we can help you increase your wealth, reduce your taxes, and create a LEGACY for those you love.


Get Your FREE Report...


Please fill out the form below to receive detailed information.
* Privacy Policy: We respect your privacy and
will not sell, share or abuse your information.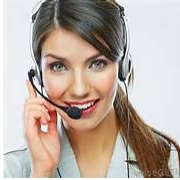 What if you could go from...

TAXABLE
to
TAX DEFERRED
to
TAX FREE!
Want to know?
Let us show you
how to...
• AVOID the most common planning mistakes
• REDUCE your taxes
• ELIMINATE unecessary losses to estate taxes
• PLAN your annuity & IRA distribution
Don't be a victim of lack of financial knowledge when it comes to your retirement nest egg!